The Best from Armenia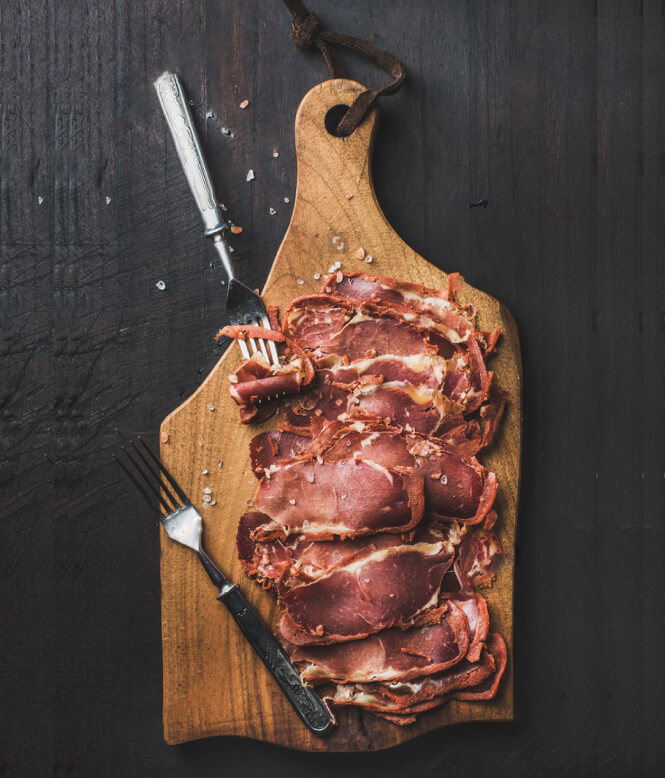 The Secret of Basturma (pastirma)
Armenian Basturma (pastirma) is made by rinsing and salting the meat before drying and pressing it. Next, the meat is dried for several days. After the first drying phase, the meat is pressed and then dried again. During the second drying phase, the fats melt and form a white layer.

The second press, also known as the "hot press," takes place after the second drying phase. Next, the dried and pressed meat is covered with a spice paste called Chaman. Chamas are made from fenugreek seeds, chili powder (sometimes red pepper) and mashed garlic. Once the wet paste Chaman is applied to the Basturma, it is again left to dry for several days.

The overall process usually takes up to one month.
Order now
Our Basturma
49
Years old family recipe
The secret of Sujuk
Armenian Sujuk is made from the beef neck. The meat is rinsed and then dried. The meat is cut into small pieces, and salt is added. The product is left for a week in 8-12 C.

Next, prepare a liquid by boiling the bay leaf, cloves and water. Mash the meat with garlic in the meat grinder. Next, mix the beef with the spices (cumin, cardamom, black pepper, nutmeg). Pour in the bay leaf and clove infusion. Mix everything well and leave the substance in the refrigerator for a day. Stuff the shells with minced meat, tie the ends. Hang the Sudjuk to dry at room temperature. After a day, the Sujuk needs to be put under the press so that the excess liquid goes away. The pressing temperature should be +5-7 C, and it is for seven days after that. Sujuk is hanged for another 15-20 days to dry. The overall process usually takes up to one month.
Order now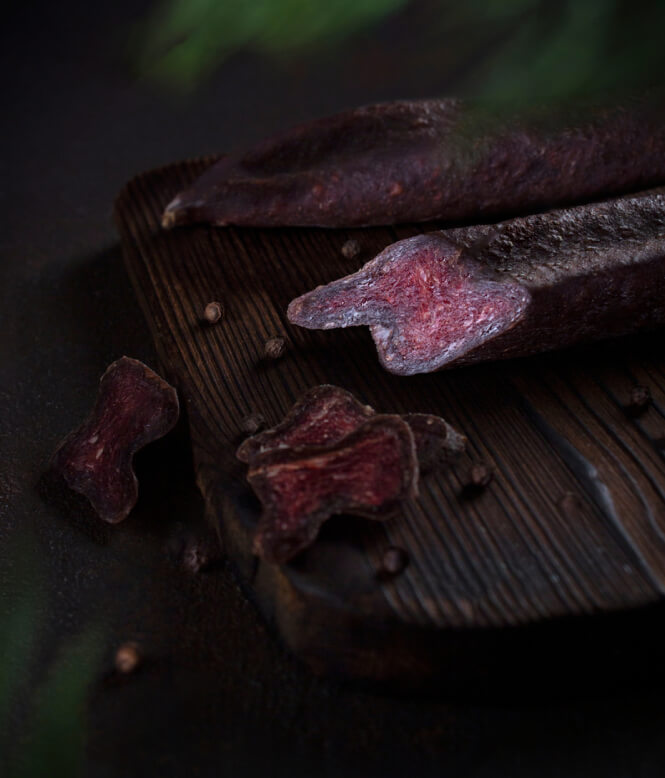 Our Sujuk
49
Years old family recipe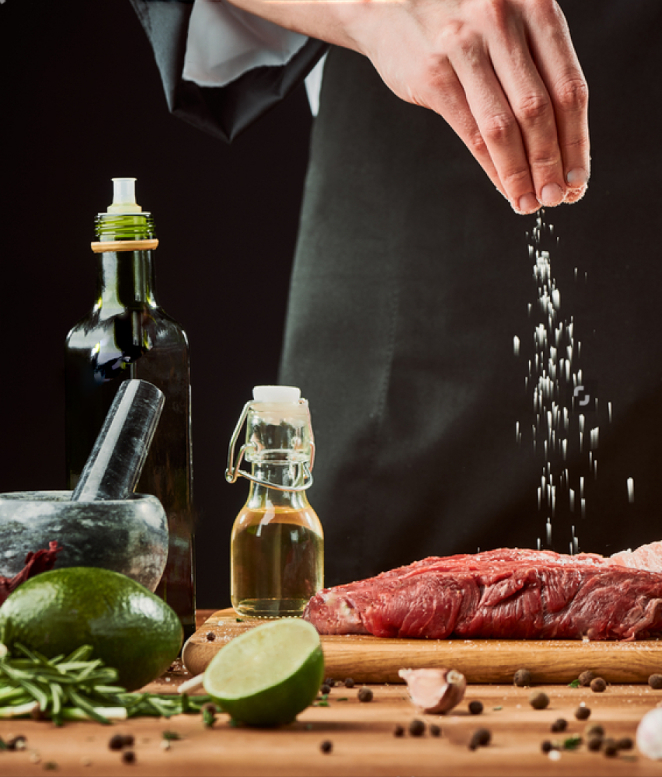 Why do people trust us & choose our product?
"Lav basturma" uses a family recipe that was passed down by generations. The old recipe allows us to make one of the best Basturma and Sujuk using the traditional methods passed down by generations. "Lav" means "good" in English. The name symbolizes the excellent taste and quality of our products.

Lav Basturma produces and sells Basturma and Sujuk.

For Orders, please get in touch with us or make an order request directly.

Have a question?
Contact us!

+374 91 384585
/
/

124 Sebastia , Yerevan
info@lavbasturma.com
For Enquires please contact us either by contact form, email, phone or Viber/WhatsApp/Telegram.